The President of the High Authority meets with mexican senator Laura Rojas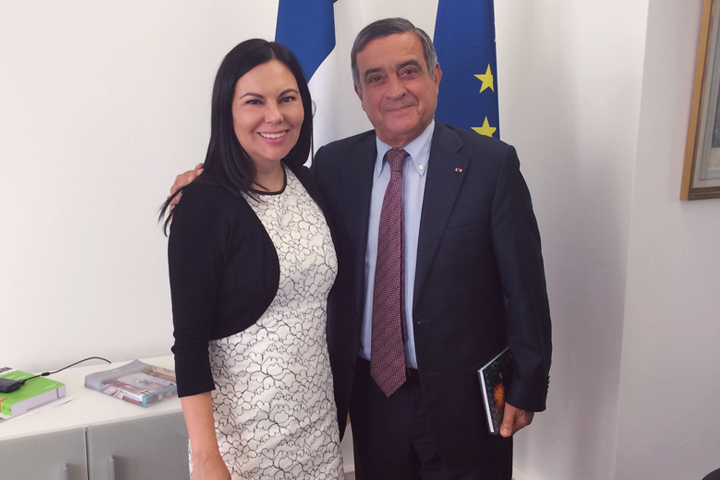 On June 8th, 2017, Jean-Louis Nadal, the President of the High Authority for the Transparency of Public Life, received Ms. Laura Rojas, a senator from Mexico and President of the Committee on Foreign Affairs—International Organizations, during her study visit on the fight against corruption in France, organized in collaboration with the Mexican Embassy to France.
This visit by the Mexican senator comes in the context of important anticorruption reforms in Mexico, since the first national anticorruption strategy was adopted in 2016 and has been implemented since February 2017. Their meeting allowed notably for the discussion of one of the biggest innovations in the Mexican governmental system, which is the coordination of this anticorruption strategy by a committee comprised of representatives not only from institutions contributing to the adoption of legislative texts and regulations or having missions relating to anticorruption, but also from civil society organizations. This committee is furthermore presided over by a representative of civil society.
The President explained the origin and the missions of the High Authority and answered Mrs. Rojas' questions about the cooperation of the High Authority with other administrations and institutions in France, such as financial prosecutors, criminal investigation services, the tax administration, or the anti-money laundering service (Tracfin). Ms. Rojas also touched upon a mechanism that does not yet exist in Mexico: parliamentary ethics committees. Finally, they discussed more broadly the transparency of public life in France and in Mexico.