The High Authority takes part in a workshop exploring the relationship between open government and public trust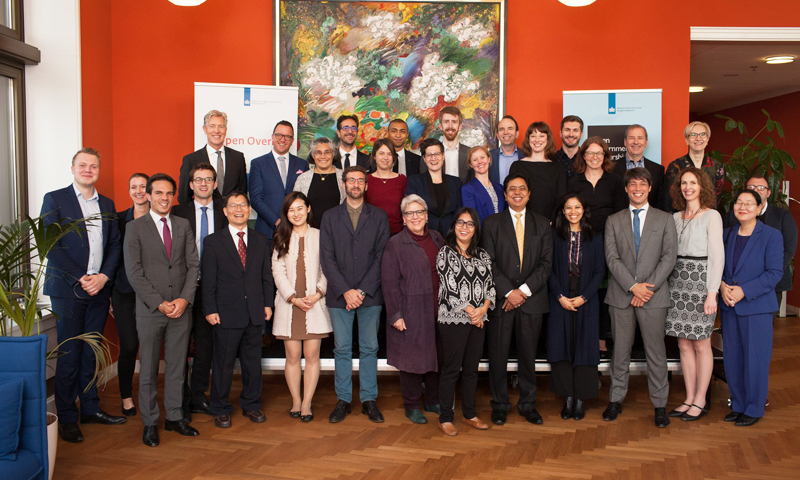 Photo credit : Open Overheid
On 23 and 24 October 2017, Mr. Guillaume Valette-Valla, Secreteray general of the High Authority and Mr. Yann Adusei, deputy head of communication and public affairs division, participated in a workshop on renewing public confidence through open governement in The Haguee (Netherlands), upon invitation from the Open Governement Partnership (OGP) Support Unit and the Dutch Ministry of the Interior and Kingdom Relations.
During these two days, more than 30 international experts from civil society (Transparency International, Open State Foundation, Riparte il Futuro…), international organisation (OECD), governmental bodies (Ministry of Finance of Finland, South Korean Ministry of the Interior and Safety, UK Cabinet Office…) shared ideas and experiences in addressing declining trust in public institutions.
Mr. Valette-Valla took this opportunity to present the French approach to lobbying regulation and public officials' accountability. The lessons learned from the implementation of the lobbying register and the first review of interests and activities disclosure of the French deputies, which have been published on 29 October, led to an interesting exchange on how these issues are being addressed by those concerned. Moreover, this workshop provided useful solutions to stimulate public interest on data published by the High Authority.
Initiatives presented during these two days highlighted methods and tools allowing institutions to be more responsive, open and accountable. The success of public consultation processes, such as the « Gwanghwamoon 1st Street » project launched by the Republic of Korea, or public awareness towards a transparency and open Government, as in the case of « Open Government Week » organized by the Italian Department of Public Administration, served as concrete examples that could be adapted in other countries.