Jean-Louis Nadal receives Mr. Zobo Guinan, President of the Ivorian association for transparency and ethics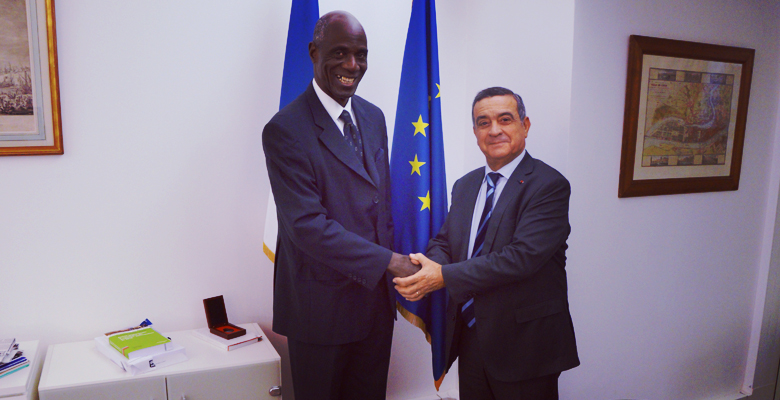 On 26 October 2016, Jean-Louis Nadal, President of the High Authority, received Mr. Zobo Guinan, magistrate and President of the Ivorian association for transparency and ethics (AITE). Before he created this civil society organization, he was notably an advocate general of the Supreme Court and a technical advisor of the Director General of the treasury and public finances of the Republic of Ivory Coast.
The AITE is an apolitical civil society organization "of Ivorian citizens and/or foreigners living on the Ivorian soil who are involved in the fight against probity violations broadly speaking and against corruption in particular", which was formed in 2014. The topics at the center of its activities cover all probity violations notably conflicts of interests, misuse of social assets, unlawful taking of interest, embezzlement and influence peddling. In its president's words, the association is an intermediate for corruption victims' concerns and, above all, an instrument to raise awareness through training, guided by the United Nations Convention against corruption. In this respect, the AITE is one of the organizations invited on a regular basis to working and awareness-raising sessions organized by the Ivorian High Authority for good governance.
The discussions between Mr. Guinan and the president of the High Authority notably allowed them to talk about the visit of the institution to Abidjan, on the invitation of the High Authority for good governance, in april 2016 and about the different envisaged international projects.